I have now been running my Corby Disco and Karaoke business for over 15 years. Totally professional in the way I run my shows, so when you book John Headley's Disco and Karaoke you can be sure of a 100% professional and reliable service.
We have catered for over 250 weddings including: same gender weddings. No two weddings are the same and therefore we can provide a bespoke entertainment package to suit your requirements.
Event Productions as well as charity fundraising. Whatever the event we can supply the disco to make yours one to remember.
Corporate and Promotional Events
John Headley Productions has catered for many Corporate events as well as company and product promotions.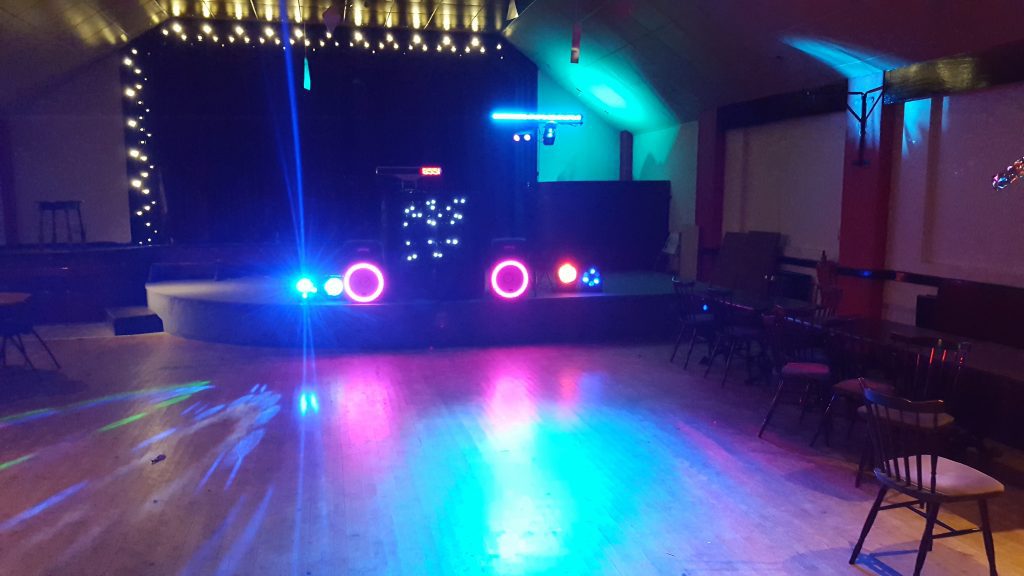 Anything from 1k to 3k rig, enough to cover any venue. Great light show, new L.E.D lights and lazer lights.
I have DJ Cloth with Lights, 3 Revo DJ3S lights, Last Kam 3D, Aqua Laser, Kam LED 4 Cans on T-Bar, Tristar LED Light, Javlin LED Light, Spot Lights (2 boxes 4 lights in each), 2 Peavey Mixers, 600 Watt Amp, 3000 Watt Peavey Amp and 4 Peavey Speakers.
We are covered by Public Liability Insurance and all of our gear is PAT tested.
For more information about our services, please contact us:
MOB: 07931 855053
Contact anytime via phone or text on 07931 855053 to discuss your requirements and needs anytime.